Looking to upgrade your carbon road bike? It couldn't be easier to change with our new part exchange scheme. Here's three steps to part exchanging your current bike for a new one.
You've seen the new Trek Madone SLR and it's got your name on it; you will have the stand out bike of 2023. Maybe it's the latest Zipp Firecrest 303 wheelset you have your heart set on; either way, you'll be faster than ever and it's going to give you that new bike day feeling that will motivate you to max out the miles, reaching your peak fitness for summer… so what's stopping you?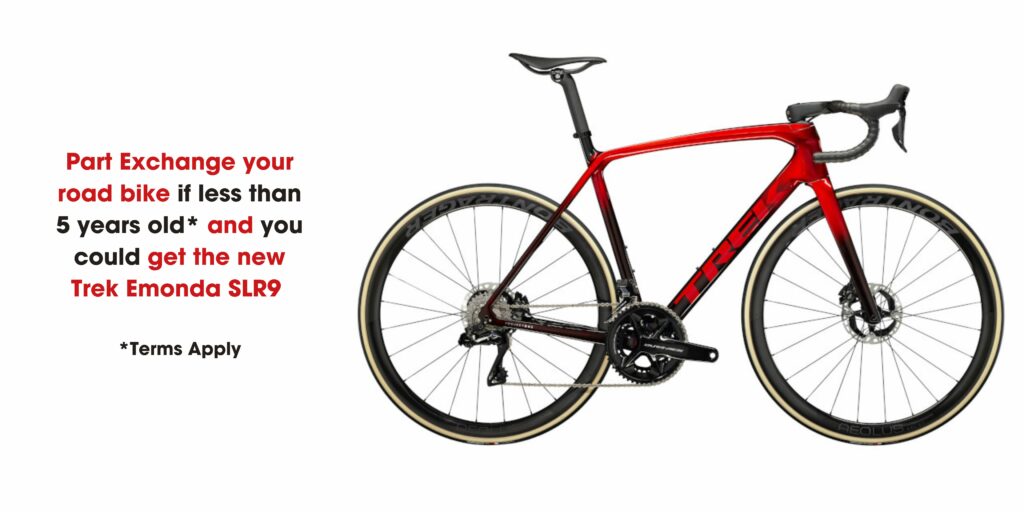 You can now part exchange your current bike against the price of a new bike or wheelset, meaning the cost to change has never been lower.
Our part exchange scheme is simple and hassle-free.
Here's how it works:
Step 1
Provide us with the make, model, original purchase price and date of your current bike, along with pictures of both the sides of the bike.
Step 2
We will confirm the eligibility of your bike for part exchange and provide you with a valuation.
Step 3
Subject to acceptance, you can part exchange your current bike at the agreed valuation as a deposit on a new road bike or wheelset and just pay the difference.
It's that simple!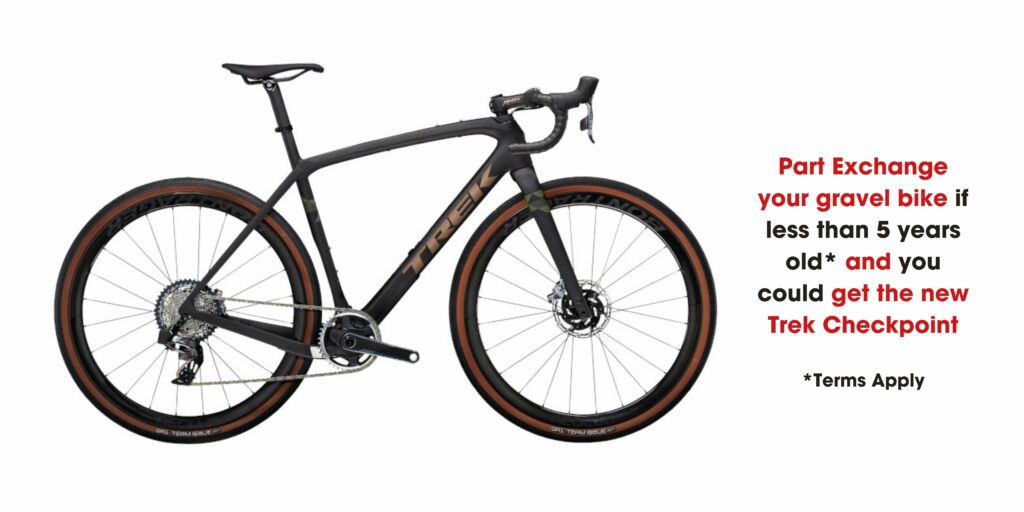 What bikes are eligible for part exchange?

We will consider any road, gravel or TT bike that is less than 5 years old with an original selling price of more than £1,200.

We will also part exchange wheelsets that are less than 5 years old with an original selling price of more than £500.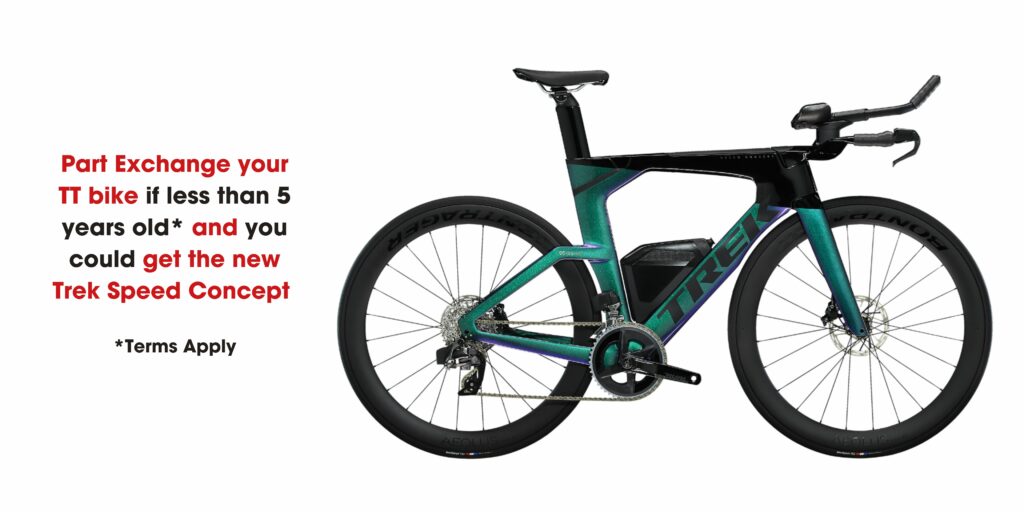 Activ Cycles will handle the whole process, so you don't need to worry about advertising the bike online or waiting for potential buyers to turn up and view the bike. Simply bring your old bike into the shop and leave with a shiny new set of wheels.
Sound good? Then drop into either our Ashford or Folkestone store for more information or send an email with the images to sales@activcycles.co.uk.